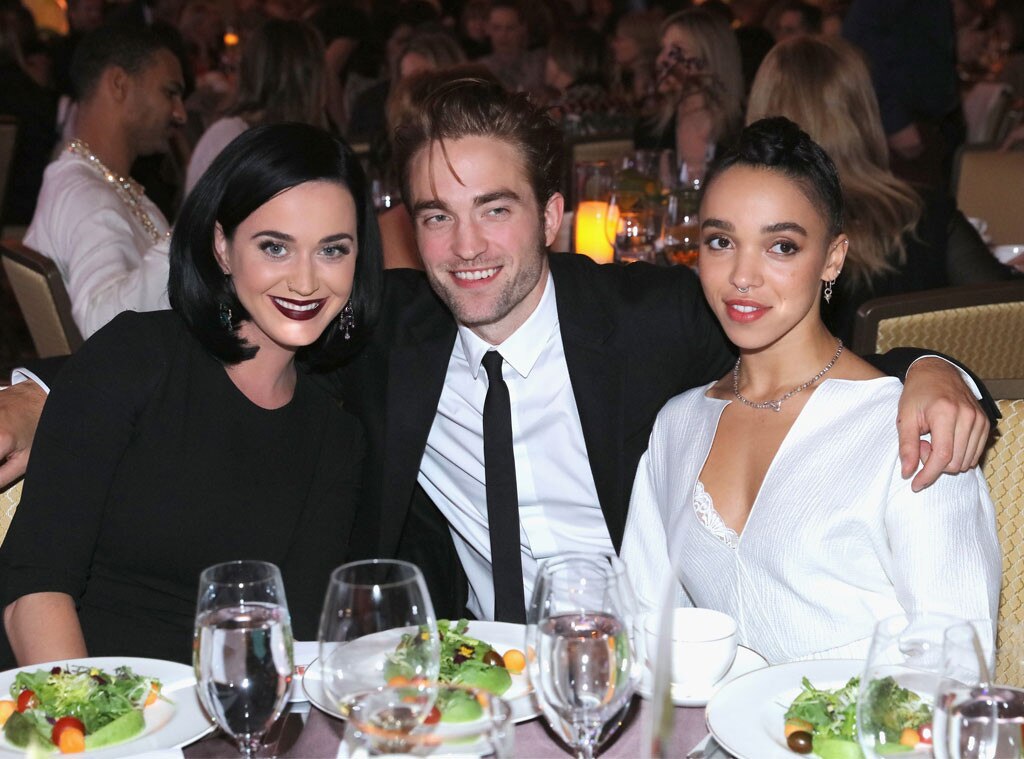 Robert Pattinson and FKA Twigs officially split up
Robert Pattinson told Howard Stern that he and FKA Twigs were merely "kind of" engaged, and his questionable wording makes all of the sense in the world now that their breakup has come to light.
Last Thursday, The Sun reported that Pattinson and Twigs have called off their engagement and broken up after three years of dating. After checking with out sources, we can confirm that this is true.
The source stated that the couple quickly began spending less time together and gradually drifted apart. "Rob is tired of it, has called off their engagement and told friends they have split," the source said. "With so much history between them, though, there are still strong feelings there…. It's a difficult situation but things have become tough between them for some time and they both know they were no longer working as a couple."
Rumblings of their relationship being tumultuous are nothing new. In fact, reports of public altercations, jealousy, and resentment ran rampant since day one. Their always changing wedding date became somewhat of a joke amongst tabloids, and eventually they just stopped setting a date.
We know that their relationship became very strained last year when Robert Pattinson and Kristen Stewart began speaking again. Movie production companies were very close to inking a deal for Robsten to star in a new romantic movie again, but Twigs was reportedly very uncomfortable with it. Thus negotiations fell by the wayside at that time.
Rumors of Robert and Kristen actually reuniting in a winter 2018 Twilight movie are currently making the rounds, and apparently both parties are signed on. Unlike most fake Twilight news, this seems to be legit. Movie producers at Lionsgate were pushing heavily for a new Twilight movie last year, as their revenue was forecasted to decrease in a post-Hunger Games world. The only thing holding them back at the time was Twilight author, Stephenie Meyers, seal of approval. Considering her last three projects weren't critically acclaimed, she may have finally given the green light.
HollywoodLife has reported that Robert Pattinson and Kristen Stewart are CONSTANTLY talking at this point. Sources close to HollywoodLife also state with confidence that Kristen feels terrible for Robert Pattinson. She still very much loves him, and wants him to be as happy as she is. Kristen is reportedly considering tying the knot with Stella Maxwell.
FKA Twigs appears to be doing fine, as she's strutting around Ibiza sans engagement ring with a French model.